Introduction
In today's fast-paced lifestyle, domestic servants do essential support and daily responsibilities for many households. However, hiring a domestic helper sometimes comes with costs, including compensation, benefits, and insurance. Many families resort to domestic assistance loans to ease this financial burden. In this article, we'll go over choosing the best domestic helper loan at Supreme MLC, giving you enlightening details on the selection process and the benefits of using their services.
Why Should You Pick Supreme MLC for Your Loan for Domestic Help?
A well-known financial organization that specializes in loans for domestic helpers is called Supreme MLC. They have a solid reputation for trust and dependability and provide a variety of loan packages designed to meet the specific requirements of companies. The following are some solid arguments for why many families want Supreme MLC: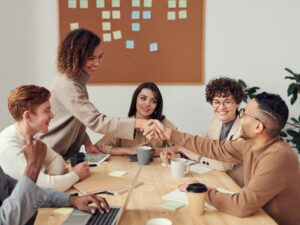 Loans for Domestic Helpers:
Supreme MLC is very aware of the particular financial needs of employers of domestic helpers. They are a dependable partner for families looking for financial aid because of their skill in creating loan packages tailored to these particular demands.
Flexible loan conditions
Supreme MLC is aware of the unique financial circumstances that each family faces. They provide a variety of loan terms, allowing you to choose a repayment schedule that fits your budget. Both loans with longer durations and loans with shorter repayment periods are options provided by Supreme MLC.
Clearly stated costs
When taking out a loan, hidden fees might be a significant problem. Supreme MLC is committed to transparency and will inform you of any fees and expenses. This transparency enables you to make sensible financial choices.
Easy and quick application process
The hiring of a domestic assistant must be done quickly. With Supreme MLC's shortened application procedure, you may get your loan quickly and effectively, freeing up your time to look for qualified home assistance.
Superior customer service
Superior customer service is what Supreme MLC is renowned for. Their dedicated team of professionals is ready to assist you at all stages of the loan application process and beyond, ensuring a smooth experience.
Essential Things to Think About When Choosing a Domestic Helper Loan
Practical domestic assistant loan evaluation requires taking into account several factors. Here are some crucial things to keep in mind:
Loan Quantity:
Determine the overall cost of employing and maintaining a domestic helper. Their salaries, placement fees, insurance premiums, and other relevant costs are all included in this.
Rate of Interest:
Compare the interest rates given by several lenders to ensure you are getting a competitive rate. A lower interest rate might significantly lower your loan's overall cost.
loan period
Select a loan term consistent with your financial objectives and repayment capacity. More extended periods may result in cheaper monthly payments, but they may also result in higher total interest charges.
Repayment Modification:
Take into account how flexible the loan's repayment conditions are. Greater financial flexibility is made possible by specific lenders' options to make additional payments or pay off the loan early without incurring fees.
Uncovered Costs:
Examine the loan document thoroughly to find any unstated expenses, such as processing or insurance costs. Lenders with a transparent business model, like Supreme MLC, are upfront about all related costs.
Reviews from customers and reputation:
Examine the reputation of the lender by reading client endorsements and comments. A reputable lender will have a successful track record and happy clients.
Customer Service
Check out the lender's customer service capabilities. Helpful and responsive customer service is essential since you could need it throughout the loan application process and beyond.
A Supreme MLC Domestic Helper Loan's Advantages
Supreme MLC is a popular option for many families because of its extensive advantages in terms of financial assistance and other bonuses. Let's examine the benefits of selecting a domestic helper loan from Supreme MLC in more detail:
Customized Loan Solutions: Supreme MLC knows that every family has different demands.

They provide lending options suited to your unique needs, whether you're hiring a domestic helper for the first time or have done so in the past. This individualized approach ensures you get the financial aid you need without hassles.

Quick Loan Approval: Time is essential when you employ a domestic assistant.

Supreme MLC expedites the loan approval procedure so you may immediately get the money you need. Because of the speedy response, you can concentrate on selecting the right assistant without being concerned about monetary delays.

Expert Recommendation: Understanding the laws and regulations governing domestic helper loans may be challenging.

The Supreme MLC team of experts is acquainted with the specifics of these loans. They may provide sage advice and guidance to assist you in making knowledgeable decisions throughout the loan application procedure.

Online Access: In the contemporary digital world, convenience is essential.

You may manage your loan account, make payments, and get rapid access to critical information via Supreme MLC's online platform. This online platform aids in managing your financial obligations by simplifying the loan administration process.

Financial Stability: Supreme MLC has a reputation for being a stable organization.

You may rest easy knowing that you are dealing with a reliable lender who will support you throughout the term of your loan.

Flexible Repayment Options: Supreme MLC provides a selection of repayment options to suit your financial situation.

They can accommodate your needs for monthly, bimonthly, or other payment schedules. Due to their accommodating terms, you may also choose the repayment period that best fits you.

Transparent Regulations

Honesty and transparency are fundamental values at Supreme MLC. You are given a detailed explanation of the loan terms, including the interest rates, charges, and any required insurance coverage. This transparency enables you to manage your finances securely.
Conclusion
Making the most excellent domestic helper loan decision is crucial since it might significantly impact your family's financial stability and your ability to provide the best care for your domestic helper. Due to their commitment to providing specialized loan alternatives, low-interest rates, transparent procedures, and first-rate customer service, Supreme MLC is preferred for families searching for financial assistance.
A respectable and reliable financial institution like Supreme MLC may be a reliable partner in locating and hiring a domestic helper. They ensure that the financial obligations are acceptable and your helper gets the perks and support they need. Consider your unique situation when selecting a domestic helper loan, compare lenders, and decide by your financial goals. Supreme MLC is unique in the sector for its dedication to helping families.